Browsing articles from "July, 2013"
I've been stressing a lot lately and it was starting to show. I had bags under my eyes and overall I just looked run down. I decided to pamper myself.
We all have different ideas of what a "Pamper Evening" entails. For some it's a glass of wine, other's it's a nice bubble bath.
I decided to call it a Pamper Evening because it sounded very official, like a special treat. My evening included the following…
-I made a nice cup of green tea
-I ran an Aloe Vera bubble bath
-Lit a candle
-I soaked in the bath while I had a face mask on
-Shaved my legs, waxed, plucked my brows
-I then took a shower and used a deep conditioning hair masque and left it on for about 5 min.
-I whitened my teeth (You can have them on while doing all of this to make the time pass)
-Exfoliated
-Moisturized
-Slipped into my comfy Pjs 🙂
Let me tell you, it was time consuming, but it was so relaxing and I feel like a million bucks. It's tough for everyone to fit in "ME" time, but rather than watching tv or being on the computer, set aside some time for YOU. I am totally doing this once a week from now on!
What's YOUR idea of a "Pamper Evening"? I wanna know :).
XO,
Tacky Jacquie
Trying to find the right things to eat can get frustrating. Either it's too expensive or too time consuming to prepare the meals.  I'm not a nutritionist or a health expert by any means, I'm just the average person trying to eat right.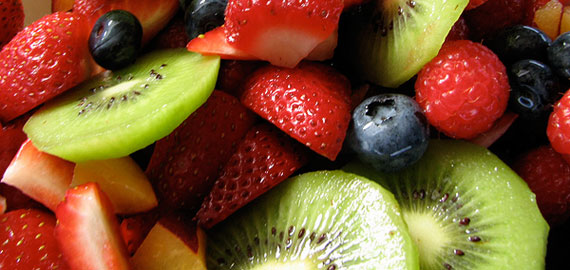 These things have really helped me to add nutrition to my diet, hassel free.
1. My first suggestion is to drink a lot of water. Everyone's bodies require a different amount of water, but generally they say anywhere from 2.2-3 liters a day. I find that sipping water in a bottle throughout the day makes it less of a chore. You can also add fresh fruit or lemon to enhance your water.
2. Don't think of this as a "diet". This is a healthy lifestyle and it's adding nutrition to your body, so it can function at it's best.
3. I like to pre-package my snacks so it's quick to just grab and go. I get ziploc bags and put a handful of nuts in it. (Cashews are my favorite). This will keep you fuller and it's healthy protein/fat. I like to keep mine in my purse.
4. I love salads. That being said I like mixed greens and romaine lettuce. Iceberg lettuce isn't bad for you, it's essentially just water though, not many nutrients. I cut up cucumber and store it for the week so its quick to throw in as well as tomatoes, and bell peppers, even strawberries. I also add grilled chicken and put my homemade Italian vinaigrette in it. If you're going to put "fattening" dressing in such as Ranch, go easy on it, because it defeats the purpose of eating a salad.
5. Having fruit in the house is great for eating throughout the day. Apples, bananas, grapes, cantaloupe, watermelon, cherries, etc.
6. Veggies can be cut up and stored in the fridge. You can also get the steam bags in the frozen food aisle. I usually season the steamed veggies with extra virgin olive oil and garlic salt. Olive oil is great for the heart and skin. I try to cook with it as much as possible.
7. Lean meat such a chicken, ground turkey, and red meat once in a while is something that I have in my diet. I also eat a lot of salmon and tilapia (Great for Omega 3's).
8.Oatmeal with fresh fruit is one of my favorite breakfast foods.
9. My other advice is if you want chocolate, eat it. Don't deprive yourself, everything in moderation. My favorite "junk" snack is pita chips dipped in ranch dressing :).
10.Keep a food journal if you feel like you need structure. This helps keep you accountable and gives you an overview of your diet.
11. Try to get movin'. Even if it's just walking around your neighborhood, do something.
Those are my Get Healthy tips for you. If you have any questions, don't hesitate to ask!
XO,
Tacky Jacquie
We all have our usual morning routine… well here's mine.
-I normally wake up around 8:30am (My boyfriend's first break at work is at that time & he calls to say Good Morning 🙂 ), but I always set my alarm for 9am regardless.
-My first order of business is I have to pee. Gross, but true.
-Morning coffee from the Keurig or Green Tea (I love the vanilla or vanilla/caramel K-cups from Green Mountain), 2 Splenda & Coffee Mate French Vanilla creamer is how I do'
-I take my morning medicine (multi-vitamin, B12 vitamin, pain reliever)
-Wash face (Bliss Fabulous Foaming face wash, Clinique Clarifying Lotion 2 and Cetaphil Moisturizing Cream)
-Brush my teeth and I also brush my lips in a circular motion to get the dead skin off  (Hello smooth lips!)
-Shower ( I wash my hair every 2-3 days depending on how oily it gets). While in the shower I shave my legs. ***I love listening to music while showering***
-Do hair (Leave- in Macadamia conditioner, Moroccan Oil and Tresseme Heat Protector Spray)
-I always, always, ALWAYS moisturize right after I dry off from the shower, it helps seal in moisture.
-Deodorant/perfume
-Makeup
-Ready to go!
***I'm going to make a "What's in My Shower?" video soon so you guys can see the products I use and how to use them!
Recent Posts
Recent Comments
Archives
Categories